Powerful Marketing Writing. No fuzzy Marketing fluff.
Hello, great copy
(Goodbye, blah)
Looking for an email copywriter who can speak your customer's language? Or perhaps a content writer? Or a web writer who can wield this magic called "SEO"?
And knows what the heck inbound marketing is?
Or someone who isn't just a word spinner, but who can also provide guidance and editorial strategy?
Maybe someone who can shortcut to what you mean, and can speak your brand voice?
Is that too much to ask?
If you want a writer with dozens of styles in her inbox..
If you know what you want to say, but it needs some zing…
Or you're itching for a fizzy cocktail of copywriting skills and direct marketing savvy…
Good news, internet friends, you've landed in the right place.
My name is Siobhan O'Shea. I'm a copywriter, and I can help you acheive the email campaigns,the blog posts, website copy, case studies—whatever copy you need. Without the fluff.
blogs
From The Copywriter
6 Ways To Use Email To Move Near-Expired Food Can you use emails to sell near-expiry food in […]
Read More

›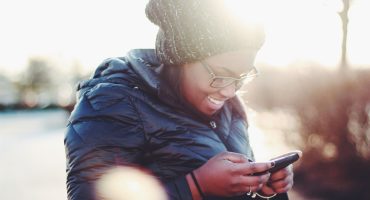 8 Ways To Impress in SMS Here are a few thoughts on dipping into SMS marketing as an email copywriter. […]
Read More

›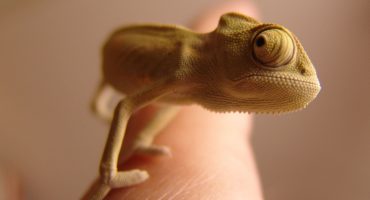 Did you know that our decisions are made by our "lizard brain" or "old brain", a brain that doesn't even […]
Read More

›
Kind words
What my clients have to say
Josh Crist
Head of Talent Relations / Lemonpie
I've worked with Siobhan on challenging projects that require the ability to effectively communicate the impact businesses and individuals are making within several different industries. She's welcomed the challenge of each one and tackled them head-on, resulting in strategic and well-crafted copy. She's also incredible to work with. Over-communicative in the best way possible, never misses deadlines, and always wants to ensure she's presenting her very best work. I'd highly recommend her to anyone looking for a reliable and knowledgeable wordsmith.
Com Moriarty
Business Incubation Manager / ESB's X_Site Accelerator
I recommend Siobhan for copywriting without hesitation. Siobhan worked with us on a number of occasions and her work definitely improved our many and varied digital communications (including website, blog and our innovative digital assistant.). She is highly professional and a pleasure to deal with.
Keith Doyle
CEO / Mozobi Payments
We are a Fintech startup and I was impressed with the speed and thoroughness with which Siobhan researched and embraced the Fintech world. I can honestly say that Siobhan is one of the most talented marketing writers I have worked with. Her writing is always clear, interesting and conversational, even where the topic is technical or complex. She made our social media come alive and we got more likes and followers than ever before. I totally recommend Siobhan's copywriting and marketing skills.
Outstanding service!!! When trying to navigate the world of copy the service Siobhan provides is incredible. She helps you in so many ways. Very thorough research was completed before the copy was written and when I received the copy the content encapsulated everything I wanted and more. It was really easy and fun working with Siobhan, a 5* service
Vittorio Conto
Founder of Doodle Apps ltd / Doodle Apps
Siobhan was able to help me out when I needed copy at short notice because she is good, versatile and fast. Her copy was very good and her attitude was always perfect. I would highly recommend Siobhan if you need any kind of writing done professionally and on time.
Siobhan was lightening fast and did an amazing job on our copy! She was responsive to changes that we required and it was a pleasure working with her.
I thought your bullets were really fantastic..These were so on point and everything you focused on was in the context of the episode. For me you were the clear winner. A really great job..you killed it
We hired Siobhan to rewrite our website product pages. She delivered clear, high quality web content very quickly. We found her always responsive, thoughtful and professional. The amount of research that she put in came through in the copy she wrote. I would recommend Siobhan for any type of website work, and we'd be happy to work with her in the future.